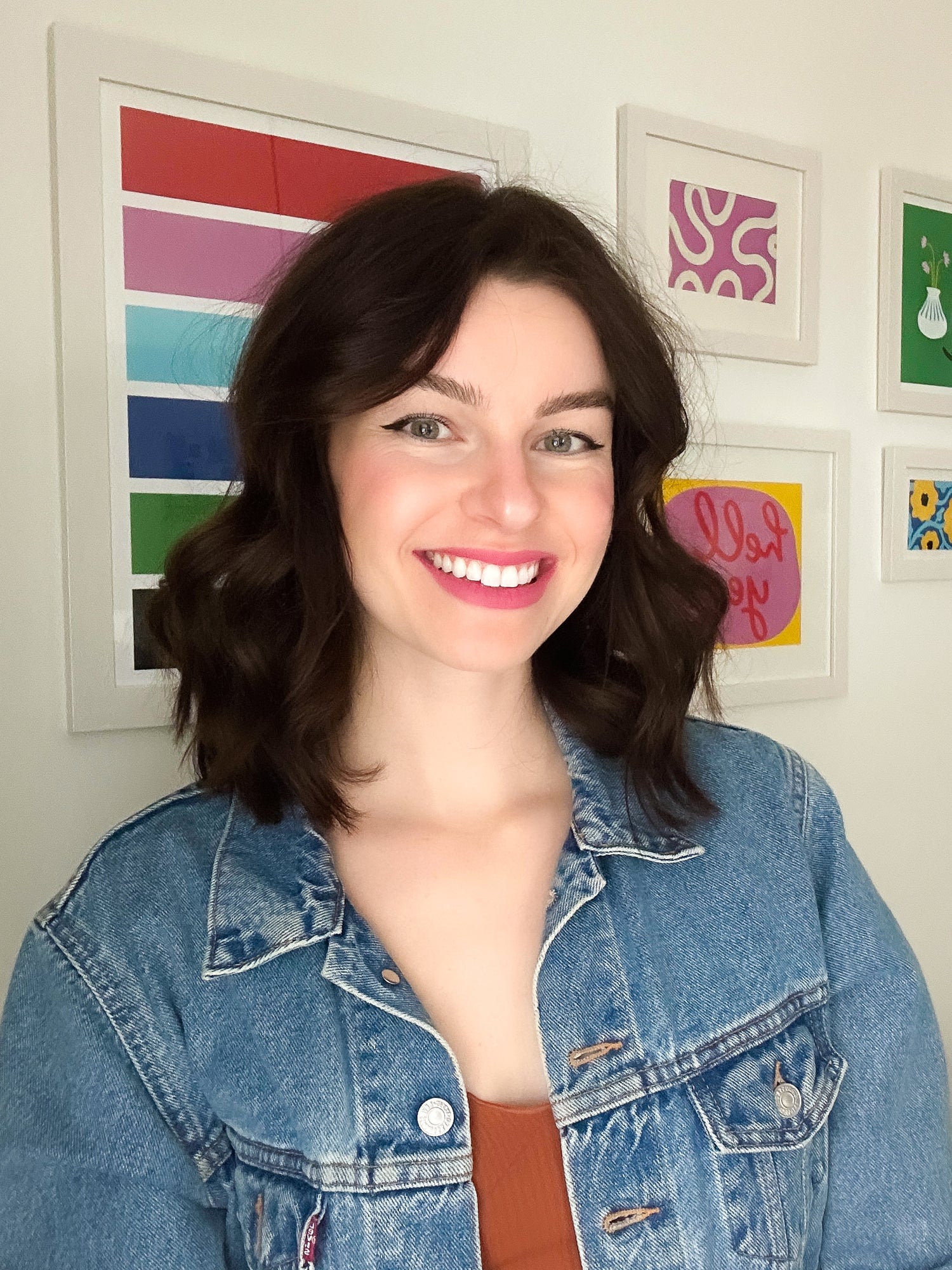 HellaHoney is a woman-owned stationery company from the city of good neighbors - Buffalo, NY. We are known for our fun and colorful designs. Our goal is to create quality products that are also eco-friendly!
Our founder, Paige Farrell, comes from a background in graphic design and fine arts. While working on her wedding stationery company she wanted an outlet to express her fun ideas, but in a meaningful way.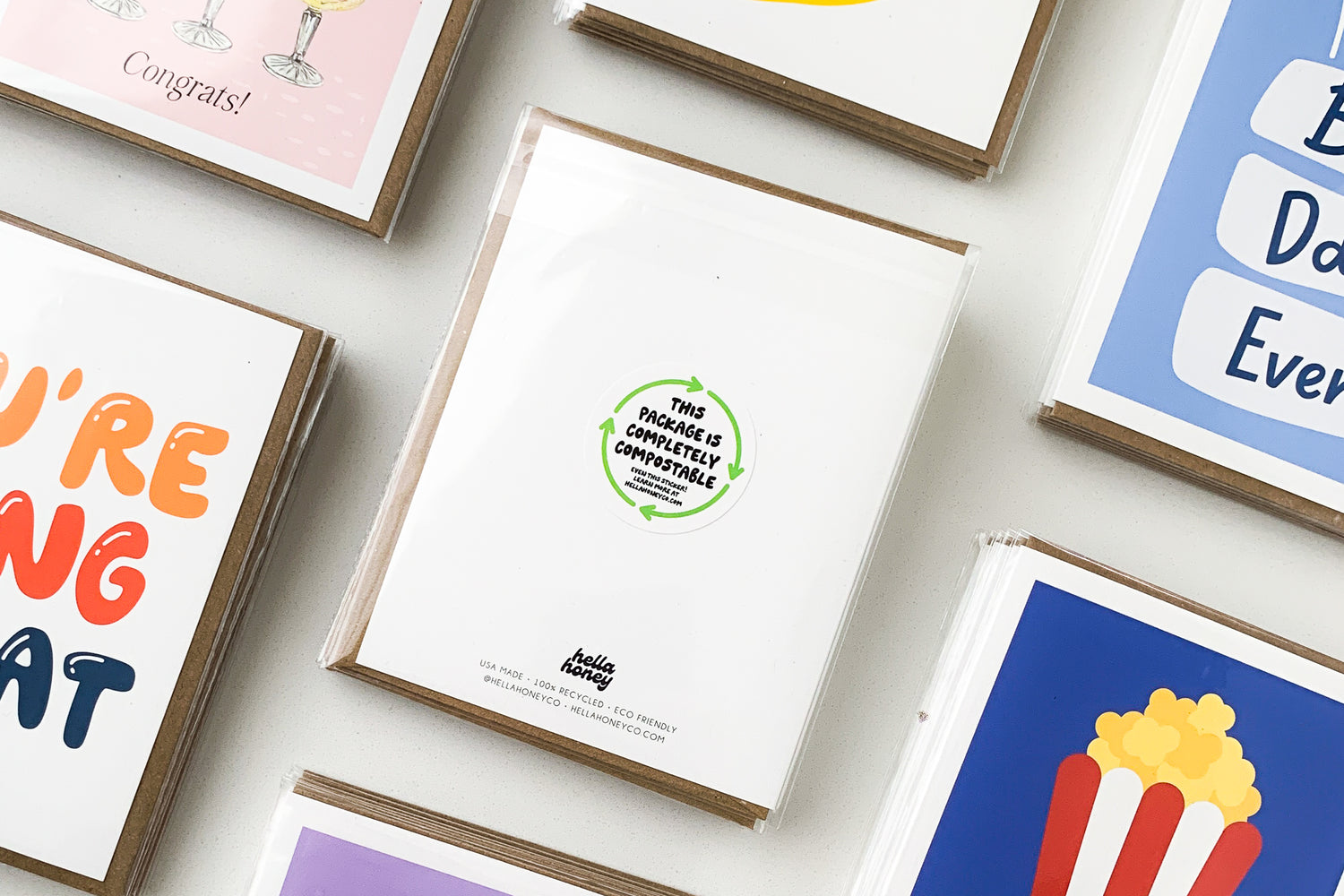 HellaHoney is making an effort to produce products that are sustainable. We take pride in making responsible choices while making an impact on the world for good. From 100% recycled paper to plastic-free packaging, we're constantly looking for ways to reduce our environmental footprint.